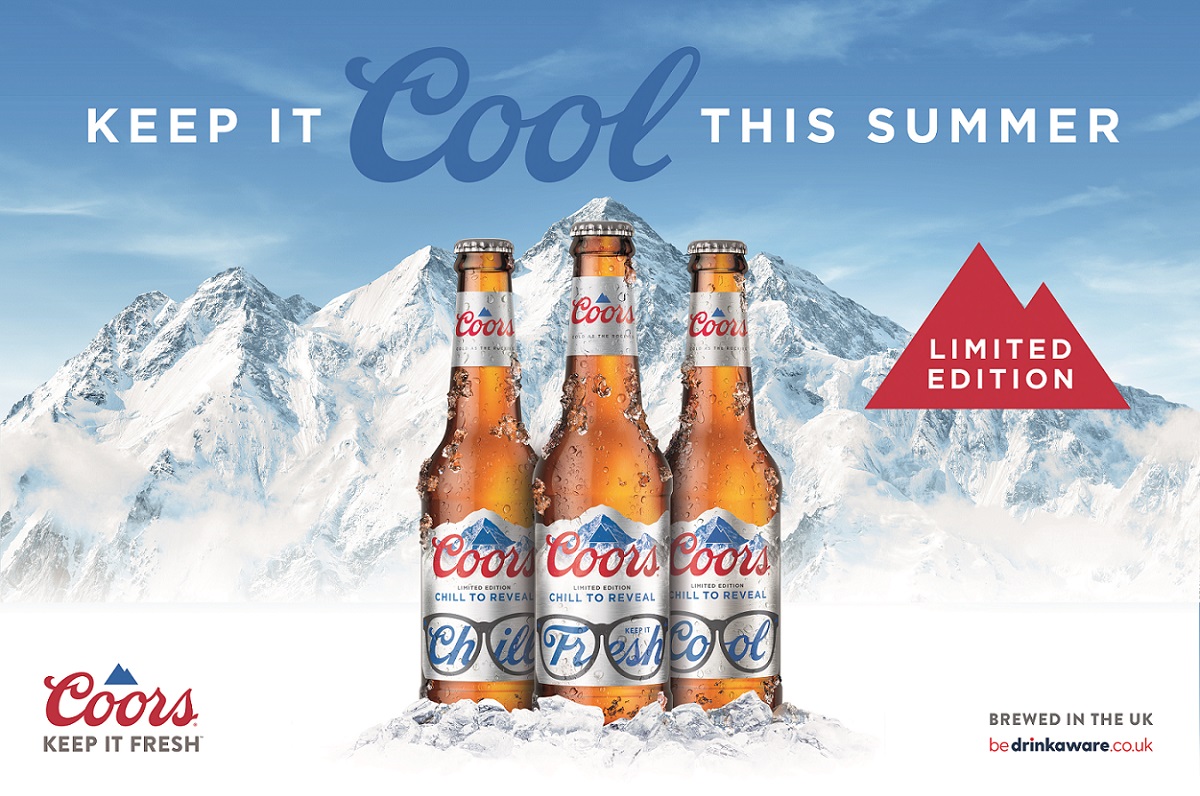 Keep it cool this summer
Did you know that every Coors pack shows you when it is cold enough to drink?...No?!
That's why we're keeping it cool this summer with our FRESHEST EVER Limited edition packs!
Using the same chill to reveal ink, as on all regular packs, different messages - hidden in sunglasses - will turn BLUE when chilled, to guarantee mountain cold refreshment with every serve! Chill your Coors to reveal your phrase. Which word will you find?... ​
Be sure to share your snaps on social media and tag us @coorsbeer!